TRY FOR FREE NOW
THESE NEW FEATURES

!!!
PALM STITCH 2.0
If you are already using Palm Stitch, you can now also use it in ring figures or figures described by a single closed curve, you can use two new segmentations with a satin stitch effect and you can activate the shortenings. <Watch Video>
If you do not have Palm Stitch active on your Millennium, contact us to be able to try it for free for 6 months !!!
NEW VECTORS FILE IMPORT

In both FOCUSCUT X and MILLENNIUM X you can now import other types of vector files
.apm, .cdr, .cdt, .ccx, .hgl, .hpgl, .cmx, .pdf, .svg, .svgz
ability to import .ai and .dxf files without using CorelDraw
You can also use PDF files as an image.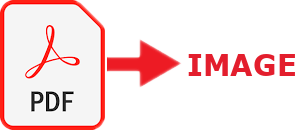 If you haven't activated the option to import vector files into Millennium and/or FocusCut, contact us to be able to try this feature For Free for 6 Months !!!
OTHER NEWS

What else is new? <Click here> to check out all the new features with our recent version of Millennium and FocusCut.